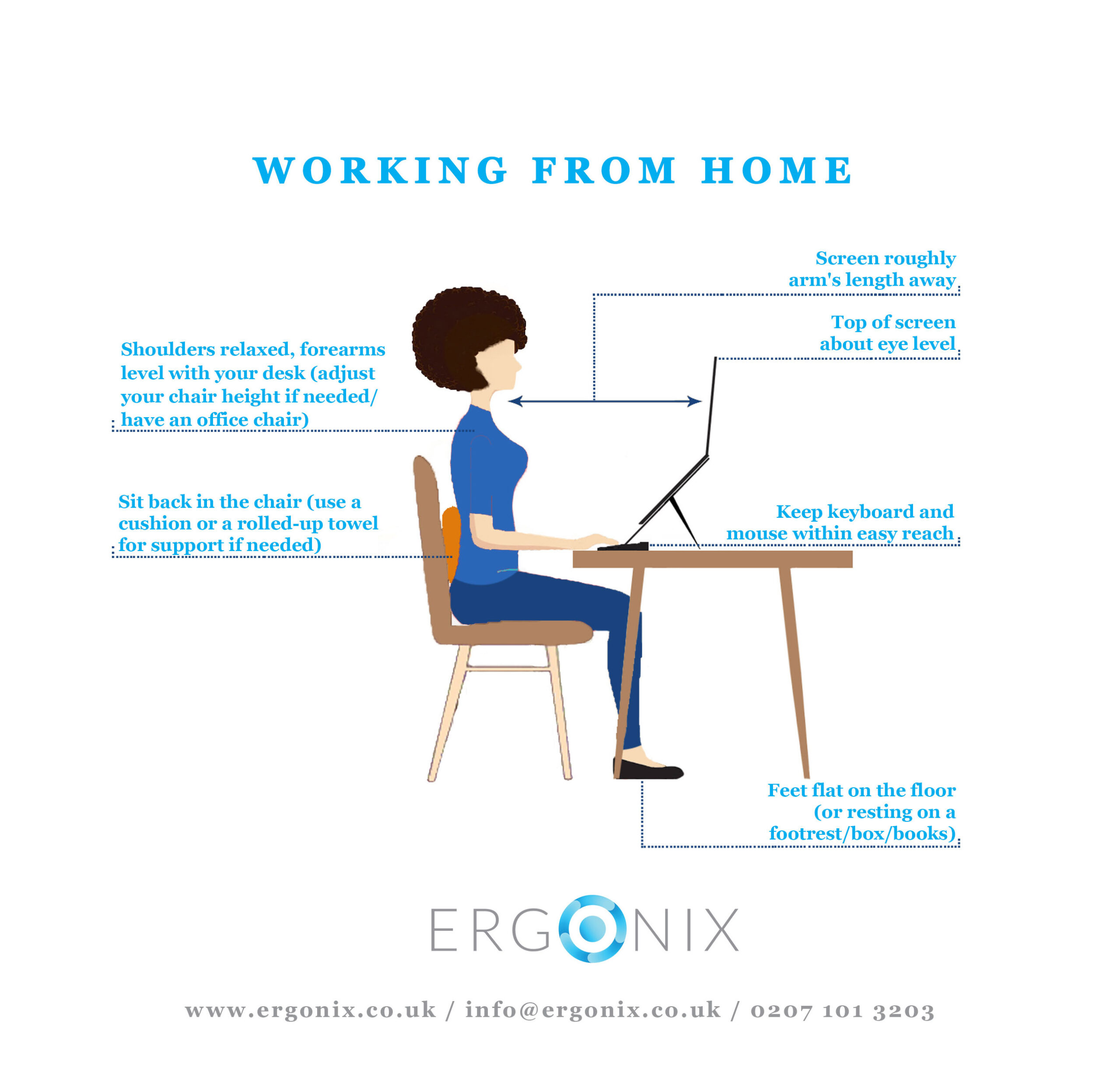 Whilst the world is returning to what has been called 'the new normal' during the latest phase of the COVID-19 pandemic, we have been working hard behind the scenes to be able to resume face-to-face ergonomic workstation assessments.
After putting the appropriate protocols and health and safety measures in place, we are delighted to once again be able to offer this service.
How will it work?
An initial appointment will be carried out remotely via video or telephone to discuss the needs of the business or individual and determine what level of support they need. If it is felt that a face-to-face assessment is the most beneficial course of action, a full risk assessment will be completed.
If this risk assessment shows it is safe for us to conduct a face-to-face consultation, then we will come to your workplace or home to identify hazards and risks that might impact the health and well-being of employees. Changes can then be put in place to improve the workstation set-up, change posture and reduce the risk of musculoskeletal discomfort, headaches, migraines and eye strain as a result.
A detailed report is also provided outlining further recommendations to allow employers to implement additional changes to improve their employees' working environment.
What safety measures will be put in place?
During the face-to-face assessment, we will ensure we are wearing full personal protective equipment (PPE) and maintain an appropriate distance from other individuals. We will also carry out regular hand washing whilst on site.
If our assessor or anyone in the workplace or home being visited is showing symptoms of COVID-19 or is in isolation, we will rearrange the assessment for a time when it is safe for us to do so.
Are we still offering remote ergonomic workstation assessments?
Our remote workstation assessments will still be available for those who need them or for those for whereby a risk assessment has deemed it unsafe to carry out the service face-to-face.
The remote ergonomic workstation assessment includes a detailed video assessment as well as a discussion of any problems employees are having and their potential causes, followed by implementing and suggesting solutions to these problems.
This has proven to be a valuable tool for those who have found themselves working from home without a proper workstation setup. We know that a lot of people are still home-based, so this is something we feel is an important service to maintain.
Whilst we continue to adapt how we work to the changing circumstances surrounding COVID-19, our priority at Ergonix is to ensure that ergonomics best practice is maintained across all types of working environments and that employee health and safety is at the forefront. We want employees to have the opportunity to spend their workday in a safe, comfortable, pain-free space whilst keeping productivity high and absenteeism low.
For more information about our ergonomic workstation assessments, call us on 0207 101 3203 or email [email protected].