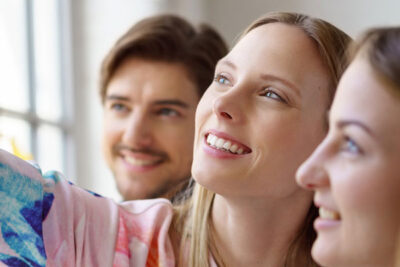 We're delighted that our Display Screen Equipment (DSE) Workstation Assessor Training Course has been reaccredited by the Chartered Institute of Ergonomics and Human Factors (CIEHF).
This shows that our course has been assessed as meeting high standards of content and training, which attracts delegates who want to learn practical skills and techniques to carry out effective DSE workstation assessments.
Our specialist course is delivered by a chartered physiotherapist with specialist ergonomic training who has a vast amount of experience in conducting complex DSE workstation assessments on people who have posture-related injuries and medical issues.
What is the aim of the course?
The aim of our practical and simple course is to provide you with the knowledge to become confident and competent DSE workstation assessors and gain a CIEHF certificate.
The training equips you with an understanding of the legal guidelines and regulations relating to DSE assessments and will allow you to identify physical, mental and environmental hazards within the workplace. It will give you the ability to make changes and recommendations that meet the needs of the assessed individual.
It also aims to instruct you on the holistic approach to ergonomic assessments and to improve communication skills in relation to ergonomics in the workplace, as well as offer an understanding of the legal guidelines and regulations relating to workstation assessments.
Completion of the one-day course, which is conducted virtually or at your business premises, will also provide delegates with a 50-page course book.
Why is the course beneficial to a business?
Having an incorrectly set up workstation can lead to unnatural postures and positions which, along with little movement or stretching during the working day, can be key factors in the development of musculoskeletal disorders (MSDs).
According to the Health and Safety Executive (HSE), around half a million people were suffering from a new or long-standing musculoskeletal disorder between 2020 and 2021. Around 45 per cent of these disorders were affecting the upper limbs or neck, 39 per cent the back and 16 per cent the lower limbs.
Workstation assessments can be an effective way to help prevent these disorders and ensure that employees have a safe and comfortable environment to work in.
Our ergonomic training course highlights the importance of conducting DSE workstation assessments for desk-based employees and the benefits they give to businesses. These include identifying hazards and risks, preventing work-related injury and ensuring compliance with health and safety regulations.
By putting these practices into place, you can in turn reduce absenteeism by improving overall health and well-being, increase productivity and morale and therefore reduce business costs through a fall in sick leave and compensation or insurance claims.
Our course is aimed at the following:
Those who have no previous knowledge and experience in DSE workstation assessments.
DSE assessors who wish to consolidate and/or update their knowledge.
Employees in roles including line managers, occupational health professionals, health and safety professionals, health practitioners, facilities managers and HR Personnel.
Delegates who wish to gain a CIEHF-accredited certificate
If you would like more information on our DSE Workstation Assessor Training Course, please visit our Contact Us page to get in touch. Our one-day DSE courses are delivered face-to-face at your premises or virtually.