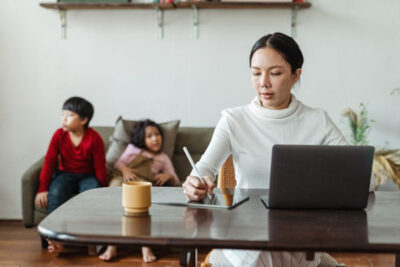 The Health and Safety Executive (HSE) has issued new guidance in relation to an employer's responsibilities to those working from home.
For home-based employees using display screen equipment (DSE) on a long-term basis, employers will have the responsibility to carry out workstation assessments to ensure the health, safety and well-being of their workforce – just as they would for office-based staff members.
These DSE assessments will make sure that employees have a safe and comfortable environment to work in, with the appropriate equipment and workstation set-up and, where possible, employers should give home-workers access to the equipment that meets their needs.
The workstation set-up should also be discussed regularly to determine whether additional ergonomics support is needed, for example, if they report suffering from musculoskeletal aches and pains, as well as ensuring they are taking regular breaks and are coping with working on their own.
For full guidance from the HSE, click here.
For further information about DSE workstation ergonomics assessments or to book an assessment, click here to contact us.