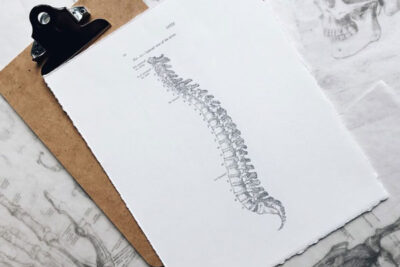 The sharp rise in COVID-19 cases in recent weeks has led to the government announcing tougher restrictions for many parts of the UK, including returning to the advice of encouraging people to work from home when they can.
This is all well and good in principle, but what if you don't have a home office and are forced to work at a makeshift desk? It can be a real pain – literally.
According to a recent nationwide survey by Versus Arthritis, the UK's leading arthritis charity, a massive four in five (81 per cent) of people working at home have experienced musculoskeletal pain due to their workstation set-up. Pretty shocking, right?
Lower back pain was the most commonly reported complaint, with half (50 per cent) of people surveyed experiencing this, and nearly a quarter (23 per cent) said that they are experiencing the pain most or all of the time.
Here at Ergonix, we believe passionately that all businesses should put the health and well-being of their employees at the forefront. This will help to ensure they have a safe and comfortable working environment – and home-working should be no different. Having a correctly set up workstation can help to reduce the risk of musculoskeletal pain, in particular, back pain as the most commonly suffered.
However, the Versus Arthritis study also highlighted that one in three office workers (35 per cent) received no equipment, support, or advice from their employer about home working and the set-up of their work area. This was worse among larger businesses (those with between 250 and 499 staff), where 45 per cent of employees said they didn't receive any support.
With home-working seemingly becoming a long-term part of people's lives, these shocking statistics show that something needs to be done to combat the marked increase in musculoskeletal complaints like back pain, as well as improve the support offered to employees.  
So what exactly can be done?
At Ergonix, we are experts in delivering Display Screen Equipment (DSE) ergonomic assessments, which aim to identify hazards and risks that might impact on the health and well-being of each employee. Each assessment is tailored to the individual's needs and looks at the relationship between the individual's posture, work environment and the tasks being carried out.  
The ultimate purpose of the assessments is to minimise the risk of posture-related ill health, which can have an extremely detrimental effect on a person's physical and mental health and well-being. They can also help to reduce staff sick leave and even compensation claims against a business from work-related injury or illness.
Therefore, we believe it is not only in the best interests of the employee to carry out regular workstation assessments, but the employer too. We have helped many people who have been experiencing pain from their work environment, so we can tell you first-hand how our assessments can make a huge difference.
Regular DSE assessments will help to ensure a happy, healthy and more productive workforce, even when they are home-based, and therefore a more productive and successful business overall.
If you would like more information or some advice about our DSE ergonomic workstation assessments, visit our contact us page to get in touch today.